Meet Christine
Dr. Christine King
I don't remember feeling wonder as a child,
it just wasn't in the air I breathed.
Reading Thoreau's "Walden Pond" at 19,
showed me what I longed for, without even knowing it:
WONDER
Four Choices That Took Me To Wonder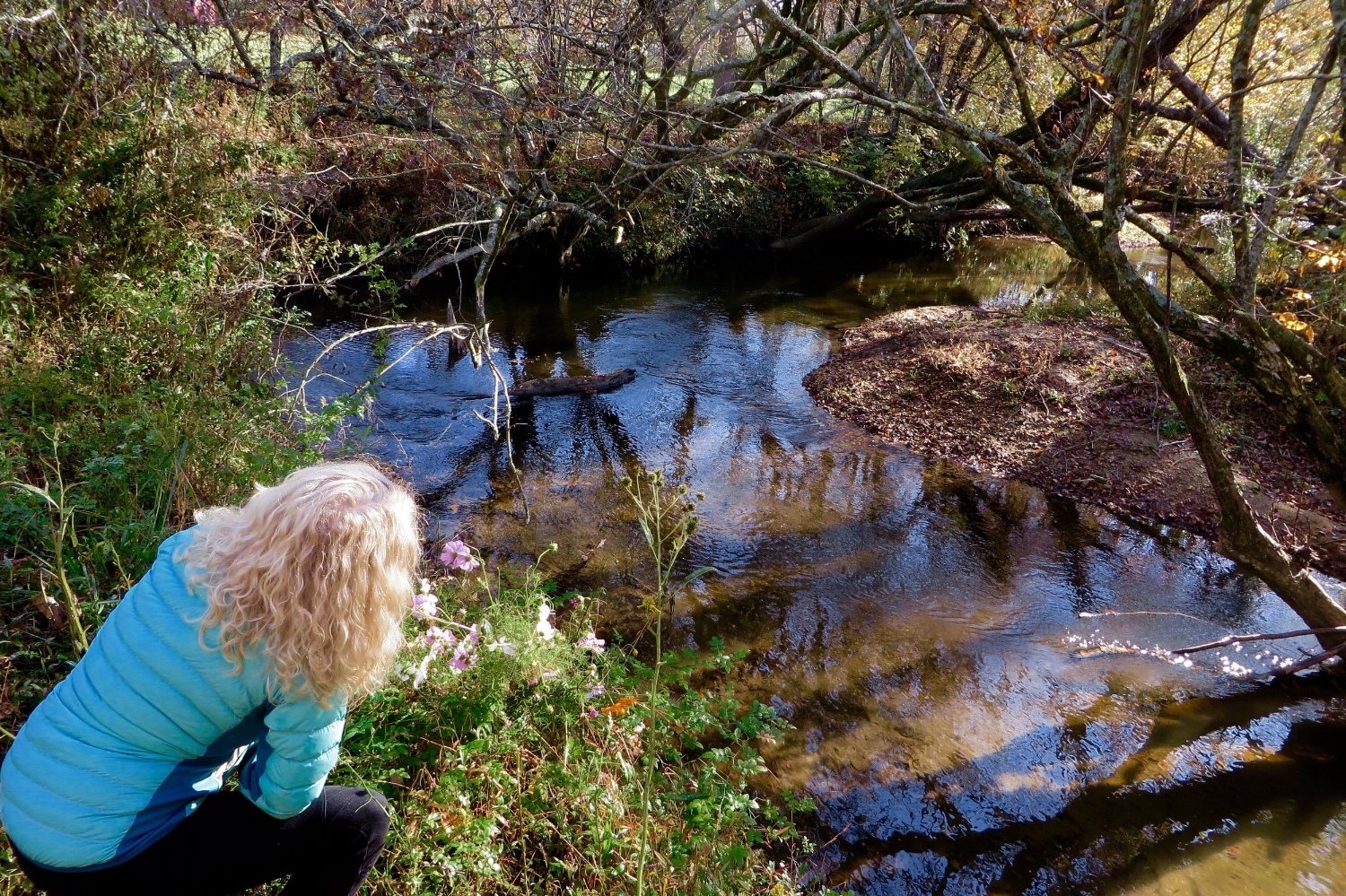 I pursued a doctorate in Counseling expecting to experience wonder in intimate human relationships. Instead, I learned clinical terms that clarified what's wrong with us.
So I took my curiosity to the Esalen Institute in Big Sur, California, home of the Human Potential Movement's global explosion. I tasted wonder, alongside such visionaries as Alan Watts and John Lilly. Eventually I became Esalen's Public Relations Director.
Years at Esalen taught me that experiences of wonder find us when we aren't expecting them -- our senses light up with joy and delight.
A friend said: "Enroll in a Miksang workshop, it's about contemplative photography. You're creative! There's one seat left. Starts tomorrow."
"Are you nuts? I'm not a photographer. Really!"
The next morning, I found myself in the workshop, hiding my tiny automatic camera from photographers with sophisticated, bulging equipment bags.
After the first exercise we talked about our experiences. I eagerly described ecstatic, visceral sensations. A couple of students appeared perplexed; perhaps camera settings made more sense.
Miksang grew from the practices of Tibetan meditation master and artist Chogyam Trungpa. He noticed that creative expressions, like photography could enable people to slip into the altered states of consciousness that monks attained through sitting meditations.
Creative expressions, done mindfully, could be far more natural for some people than sitting for hours in a lotus position.
By Day 4 of the workshop, my world was transformed. I was living in wonder.
Everything was beautiful. This must be why babies giggle with delight, I thought to myself. I had dropped into sensual, vibrating colors, textures, patterns, light and forms, intoxicated with seeing.
I saw beauty in my kitchen sink's shiny surface next to a pottery bowl, the angle of light and shadow on my hardwood floors, the way a man's neck curved into his sweater.
Miksang taught me that as we release expectations and preferences, and quiet our thinking mind, we can see with fresh eyes; and wonder becomes a possibility.
A Christmas present arrived on my doorstep:
The Wisdom of the Enneagram, a book about an ancient psycho-spiritual system, dating back to 400 BC. That present led to five years of intensive study at the Enneagram Institute in Stone Ridge, New York.
The Enneagram introduced me to 'essence' , the innocent, pure beauty that resides within all of us. Our essence is accessible and available – we can sense and feel it guiding our day to day lives.
We can even choose to see each other's essence, giving less attention to the swaggering ways of our personalities.
Essence is absolutely real, not some concept! A moment of heart-opening wonder showed me that we all have a tender, loving, wise essence, that patiently waits to guide our lives.
That experience moved me to base Fresh Perceptions' Pattern Method on the wisdom of the Enneagram's Nine Patterns.
I live in the foothills of the Blue Ridge Mountains in Western North Carolina.
I came to this magical land quite unexpectedly. My friend Suzanne showed me a listing for a horse farm outside of Asheville. Ya gotta be kidding! I don't have a horse; I don't even ride. I've never been to Asheville.
But the very next day I was on a plane. As we made our descent over the Blue Ridge Mountains, I began to cry. This made no sense, but I couldn't stop the tears.
"Just feel your heart", I heard.
After a quick look round the house and a walk in the pasture to the creek, I told the owner I'd be back with an offer that afternoon.
By day's end I had signed a purchase agreement.
This land called me to it. I felt truly Home – with wonder - for the first time in my life.
Coming Home To Wonder
Choosing Openness, Receptivity and Trust